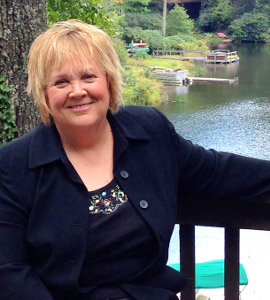 Daryl is the founder, President and Principal Advisor of Shankland Financial Advisors, LLC.  She has been in the financial industry for over 40 years. Beginning at Paine Webber, her leadership qualities and focus on relationship-building quickly earned her industry recognition as she rose through the ranks to be the top broker in the Quincy, Illinois Smith Barney branch. As a Senior Vice President she managed both her client base and the office for 9 years before choosing to leave the firm to be better able to serve her clients under a fiduciary model.    
In 2006, she founded Shankland Financial Advisors, LLC with a vision to create a financial advisory firm serving select clients who followed her from her prior traditional Wall Street brokerage firms to her new venture.  While the firm's client base has grown beyond anything Daryl imagined in those first years, her commitment to personalized, relationship-based financial service has never wavered.  
After four decades, she is a true bear/bull market veteran having guided a great number of clients through the fluctuations of the stock market.  She describes herself as a "paid, professional truth-teller."  Her honest assessment of her clients' relative financial well-being fosters peace of mind and helps her clients attain the financial freedom to enjoy a confident, secure retirement.
Daryl had loving parents who taught her many great lessons, but were not disciplined with money. They lived out their retirement years with barely adequate resources. Daryl vowed to learn about how money worked so that she could provide for her family generously and create the solid financial foundation she knew they deserved.
She understands that when clients have means and are intentional about staying that way, they can create a legacy for their families.  She also understands, from her own parents' experience, when clients are a long way from reaching their financial goals. To create a unique financial road map for clients to find stability and security, she uses many tools, including savvy knowledge of the markets, careful planning, and thoughtful analysis of budgets and income streams.
Prior to entering the financial world, Daryl was a well-known radio and TV personality and has returned frequently to broadcast media as a guest commentator on markets and investing. She is co-author of the book Your Retirement Made Simple and hosts frequent educational seminars on financial planning topics. An accomplished fine artist, she also loves spending time with friends and family, writing and traveling. She lives in Flat Rock, NC.
Daryl earned her BS in Communications at the University of Illinois, graduating summa cum laude in 1975.  She holds a Series 65 License, Uniform Investment Adviser Law Examination, and is a licensed insurance producer providing life insurance and annuities.
CA, FL, GA, IL, MO, NC, SC, WA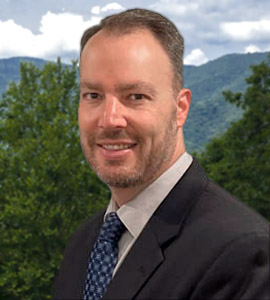 Investment Advisor Representative
Paul brings his passion for investing and his expertise in financial education and market analysis to his work on behalf of his clients. Having gained considerable experience while working in high-level management in the automotive industry, he developed his skill-set through advanced education, successfully completing Financial Coach Master Training in Dave Ramsey's Ramsey Solution organization and serving as a personal financial coach. Paul fully commits to his clients, providing sound investment strategies, portfolio analysis and management, comprehensive financial plans, and tools that effectively address immediate financial needs and support long-term financial goals. He believes in educating his clients so they can actively participate in the financial planning process and have confidence in their decisions.
Prior to joining Shankland Financial, Paul was Senior Sales Manager and Manager of Program Management at BorgWarner, one of the largest auto suppliers in the world, from 2006 to 2021. From 1997 to 2006 he was a Senior Engineer at General Motors.
A graduate of Indiana University's Kelley School of Business, Paul earned a Master in Finance in 2007 and a Master in Business Administration in 2005. He earned a BS in Mechanical Engineering, Cum Laude, from Virginia Tech in 1999. Paul holds a Series 65 license and is a licensed insurance producer providing life insurance; accident and health or sickness insurance; Medicare supplements; and long-term care solutions.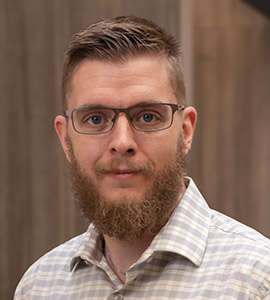 Investment Advisor Representative, Federal Benefits Expert
John Burnett joined the Shankland team in 2018 as a federal benefits expert after several years of management in the hospitality industry when his career with the U.S. Armed Forces came to an end. Whether military or civilian, federal or private sector, he assists clients in all stages of their careers to determine their financial goals, develop a plan for success and prepare for a meaningful retirement. His detail-oriented, regimented approach has been monumental in helping clients navigate their federal benefits and complete the necessary paperwork to begin their retirement.
After enlisting with the U.S. Army, John completed basic training at Ft. Benning, GA before beginning his tour of duty at Hohenfels Army Base in Hohenfels, Germany. During his time overseas, he completed the training qualifications to become registered as a Combat Life Saver, Unit Level Armor and Small Arms Master Gunner. He went on to receive the Expert Infantrymen's Badge and completed the Primary Leadership Development Course before being promoted to Sergeant. After his promotion, he was transferred to Ft. Irwin, CA where he was medically discharged after being injured in the line of duty.
John has completed several years of training on federal benefits. He holds a Series 65 License and maintains an Illinois license for Life, Accident and Health Insurance.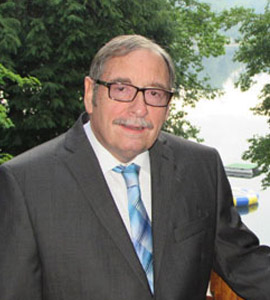 Investment Advisor Representative, Insurance Producer and Tax Consultant
Bud Nidey has been a member of the team at Shankland Financial since 2016. He works with individuals and families up to and through retirement, mapping out strategies that maximize social security and other income streams. He also assists clients with income tax preparation, annuities, and health, life and long-term care insurance. Bud's solid financial planning is pivotal in his development and management of his clients' portfolios.
In addition to his role at Shankland Financial, Bud is President of BLN Accounting and Retirement Solutions, serving western North Carolina. He is a frequent presenter on financial topics and conducts seminars offering advice on optimizing social security and managing taxes in retirement.
Bud was awarded his BA in Business Administration from Loyola University of Chicago and subsequently attended the College of Financial Planning in Denver, Colorado. He holds a Series 65 License and is an Investment Advisor Representative.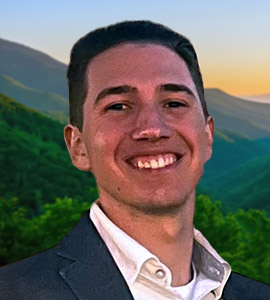 Matthew B. ("Matt") Olson
Investment Advisor Representative
Matt joined our team in early 2023, training directly under the firm's principal, Daryl Shankland. Matt lives and works in California and is assisting with expanding the firm's West Coast operations. He specializes in servicing our West Coast clients with an emphasis on the Federal employee space.
Matt comes to Shankland Financial Advisors with a background rooted in client services in both sales and graphic design. His industry credentials, combined with his creativity and commitment, perfectly position him to provide clarity and balance to clients working to build personal and generational wealth. He is passionate about helping clients manage, grow and protect their assets throughout their earning years and into retirement.
Matt earned his Bachelor's degree from Southern New Hampshire University. He holds a Series 65 License and maintains a California license for Life, Accident and Health Insurance.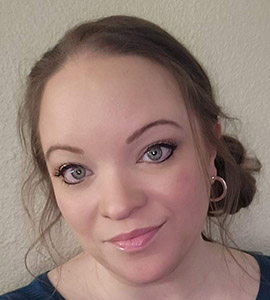 Investment Advisor Representative, Director of Operations
In addition to working directly with clients providing precisely tailored pre-retirement and retirement analysis and projections, Rebecca oversees all of Shankland's internal operations, ensuring efficient and smooth workflows. She sets business goals and priorities and manages the firm's regulatory compliance obligations.
Rebecca is an experienced financial professional. Prior to joining Shankland Financial, she was a senior mortgage underwriter at Wells Fargo in Springfield, Illinois. Prior to joining Wells Fargo, she held management and administrative positions in Philadelphia, Pennsylvania and Charlotte, North Carolina.
Rebecca holds a Series 65 license as well as a Life, Accident and Health Insurance License. She has been recognized with numerous awards and nominations for outstanding customer service and performance excellence and is currently pursuing a Master's degree in Finance at the University of Illinois.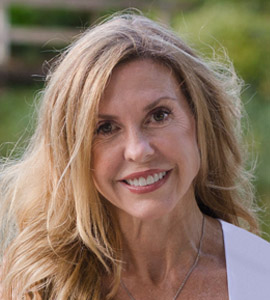 Janna is a primary point of contact for our clients providing personalized, one-on-one service and assisting with all account origination, movement of funds, annuity illustrations and administration, and education and access to TD Ameritrade and Pontera. She is also our database and social media manager.
A paralegal and energy analyst, Janna most recently worked in land management and leasing in the Permian Basin and Eagle Ford Shale in Texas. Prior to that, she spent 15 years in philanthropy for higher education at Rice University in Houston, Texas, and at Harvard University in Cambridge, Massachusetts. She began her career first as a copy editor then as a marketing manager at the American Mathematical Society in Providence, Rhode Island.
Janna completed graduate coursework at Harvard University after receiving her BA from the University of California. She was valedictorian of her legal studies class at the University of Houston where she received her Paralegal Certificate in 2010 followed by a Professional Land Management Certificate in 2012.